Meet one of our newest Hi-Spa Members, Heidi Lenz, Hawaii's Expert Holistic Esthetician.
What is a Holistic Esthetician?
The word holistic comes from the Greek word "holos" meaning "entire" or "all." Holistic treatment simply means treating the entire person.
A Holistic Esthetician is a skin care specialist who is motivated by the desire to help people, and are dedicated to the common good. Visually oriented, tactile, and sensitive, Holistic Estheticians care about the health and wellbeing of the entire person. They use products and treatments that "do no harm" and encourage the intelligent body to repair itself through treatments designed to stimulate, synchronize and balance one's system to achieve optimum skin health. It is also safe for pregnant and nursing moms.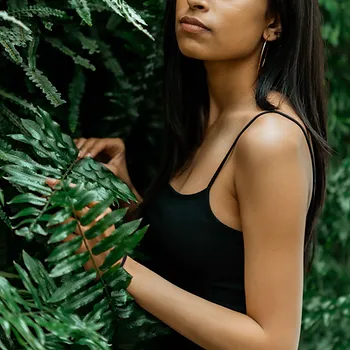 What is Skin Health?
Healthy skin is strong, smooth, no breaks in the surface, not red, not scaly, not warm (not hot or red) neither dry or flaky, nor moist and wrinkled. Healthy skin is a mirror of a healthy body.
In terms of skin care products, topical products are characterized by containing almost 100 percent natural ingredients. A Holistic Esthetician is observant about skin conditions, skin biology and knowledgeable about rejuvenating natural treatments within their licensure. They are educated on noninvasive treatments and techniques, designed to lift, tighten and tone naturally. Among those are Ayurveda, Traditional Chinese Medicine, Lymphatic Drainage, Reflexology, Facial Sculpting, and Aromatherapy.
Heidi has 35 years of experience in the health field, and can draw upon a well-balanced and full spectrum of modalities that encompass a wide range of natural treatments. She is dedicated to providing her clients with safe, innovative, natural and modern treatments and products, as well as a firm believer in self-care. Sacred Journey Healing Therapies is located at Ka'ala Healing Arts Building on Oahu. Call/text 808 954-1032 for information.