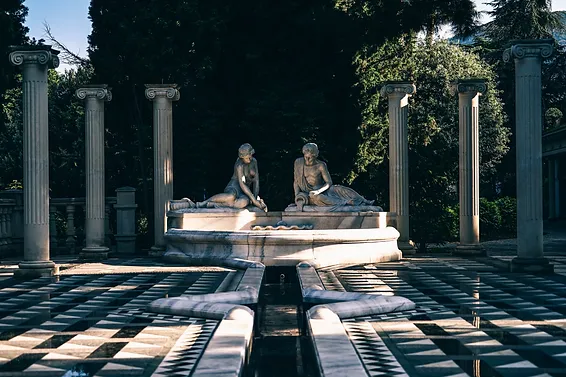 In history, spas were an integral part of the Roman, Greek and Egyptian eras. Ancient philosophies preach the importance of cleansing the mind, body and spirit through connecting with Mother Earth and the world's energy through a multitude of practices, such as "Earthing," which promotes direct contact with the earth's electron-rich surface; by grounding the body to the earth's surface, most commonly done walking barefoot, stabilizes natural electrical rhythms and reduces disease-causing inflammation. The ancient Egyptians, Romans and Greeks not only practiced Earthing, but also enjoyed hot and cold water treatments, followed by aromatic massages with fragrant oils, and had herbalists and apothecaries. Today, spa-going is not so different from how it was in the olden days; the secret is to focus on being preventative instead of being reactive.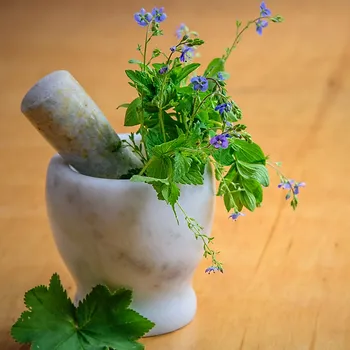 The historic practice of Feng Shui, which originated in the mountains of China over seven thousand years ago, and the Ayurvedic traditional medicine of India, which originated over five thousand years ago, both emphasize reestablishing balance in the body through diet and exercise, and on the health of the mind, body, and spirit. There are still certain regions of the world where large quantities of the population still rely on traditional medicinal practices for most of their primary health needs. Due to these many examples along with overwhelming research, the modern day Spa Industry consistently utilizes not only older methods, but also revised, contemporary versions of the ancestor techniques. Spa trends also continue to utilize eco-friendly ingredients with real benefits, along with genuine ancient practices that leave you more enlightened coming out than when you went in.
The vigor of the Hotel Industry lounges in its ability to stay one step ahead of its patrons by anticipating their needs, and delivering the right amount of a unique environment with relaxation and feel-good benefits. Of all the trends in the Hotel Industry, however, none is more significant than the expansion of the Wellness Movement. The hotel spa and gym facilities have traditionally been considered mere amenities, so the emphasis now is on providing wellness-focused experiences, along with "wellness everywhere" environments for fitness-minded guests. Companies are launching new hotel brands themed entirely around the concept of health and wellness, while other major hotel chains are rebranding their properties to offer similar, health-oriented amenities.
A few of these health services include personalized spa menus, free fitness gear, wake up light therapy, air purification and aromatherapy, vitamin C-infused showers, and wellness videos. The increased emphasis on health and fitness underlines the importance of spas in hotels, and the spa's value in attracting and serving hotel guests. As a result, corporations are beginning to expand their menu of services. Resorts with spas are starting to make their spa facilities easier for everyone to access, as their accommodations are no longer created for hotel guests only. These vast spa investments cannot rely solely on in-house patronage anymore, and are striving to target the different markets that are available within the area, such as residents, visitors, even guests in neighboring hotels.
Spa resorts offer escapism from our stressful reality, however the key to infuse wellness in our lives is by focusing on creating a "Spa Haven" in our own space, because in reality, a rare few of us have the time and the checkbook to come into the spa regularly. Spa living allows us to bridge the gap between our at-home care and our next spa visit. A few examples of re-creating the ambience that is found at high-end spas in your own home range from investing in color therapy showers, sound remedy programs, and home saunas, to diffusers, candles, and plush robes. Even simply researching wellness recipes and acquiring wholesome ingredients is an excellent start to begin your wellness journey.
The Spa Industry is the Wellness Movement, as it does not only educate and enlighten the consumer, but also carefully cradles the balance between ancient and modern healing therapies. Spas are integrating more ancient and authentic wellness traditions into their operations, including Roman and Turkish baths, Russian and Finnish saunas, and even the ancient Indian medical system of Ayurveda. The focus of the spa industry was about returning back to the basics, which demands simplicity and a chance to relax and let go completely. Spa goers want to choose authentic experiences unique to the spa location, and enjoy customized spa treatments that have been designed to tell a story, while honoring the host culture at the same time. In certain cases this goal creates a challenge for the spa, due to the resorts or hotels residing in remote and exotic places, as these unique locations often do not manufacture bath and body products that follow the expected quality guidelines of a high end spa.
The next best option, when it comes to these difficult situations, is to replicate local treatments with products that use popular local ingredients, but are made in other, more accommodating locations. Using this method, the company in need can guarantee the quality of the products, and still use the indigenous local teachings to create services that are inspired by the host culture. Even with the large volume of facilities incorporating these changes, the antique practices along with new and innovative wellness trends are creating challenges to hotel spas. In order to effectively integrate new practices into their operations, spas face the task of finding authentic certified providers that will exclusively work in their facility, while trying to figure out an acceptable pay structure. In essence, hotel and resort spas, specifically those in remote locations, deal with and handle a multitude of challenges just to achieve a high-end experience for their valuable customers.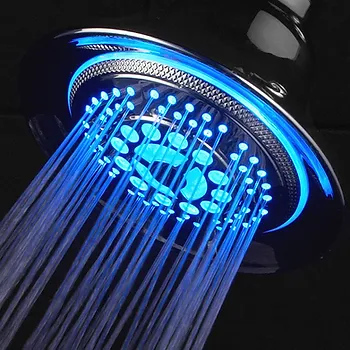 In opposition to the more ancient services, other customers want flexibility to customize their needs at the time of the treatment, and a way to recreate these experiences into their everyday lives. In essence, most people are not willing to give up technology in order to slow down from their hectic lifestyles. The modern day individual would love to have an iPad underneath the face-cradle while getting a massage to watch the latest sports, news, or television shows. Due to these new, contemporary needs, spas are now being influenced to use technology to enhance the spa experience with cutting-edge relaxation appliances. The newest resort spas are featuring amenities such as color therapy tubs and rainbow light rain showers. Color therapy is an area of holistic healing which uses color in an attempt to affect mood, emotions, and even health. These color therapy shower-heads provide illumination via changing lights in the shower-head itself, and the settings go from a gentle, rain-like spray to a vigorous downpour. Customers can actually purchase these shower-heads and transform one's home shower into a multi-sensory experience.
Spas are not the only organizations to begin using futuristic therapeutic methods. Suppliers of wellness programs have been influenced by the Spa Industry's drive to achieve ultimate customer wellness satisfaction, and are using the healing power of sound to relieve stress, depression, anxiety, insomnia, and addiction. These programs utilize audio vibrations embedded into multi-layered sound technology. Sound therapy can also be used to promote weight loss, chronic pain relief, smoking cessation, and mind-body regeneration through meditation. Customers can then purchase the audio programs, which are available as audio- download USB cards or MP3 downloads.
After looking at the growth the Spa Industry has had through the Hotel Industry, and how not only has the Wellness Movement matured through the spa itself but has begun to influence people and other organizations, I believe that resorts and hotels are leading the Wellness Movement because of the understanding that wellness has reached far beyond pampering. Wellness is graceful longevity that can be an attainable goal with many affordable products, classes and wellness options. More and more people are adopting the spa philosophy as a lifestyle, and health and wellness services are readily available to visitors beyond the basic spa services that are expected to be featured in a resort spa. Hotels and resorts are creating educational opportunities, via their specific wellness industry, for visitors interested in learning traditional healing practices by providing a venue where wellness seekers can easily find what they are looking for. With the current wellness craze turning into what is beginning to look like a permanent way of life, spas have become an essential component of the high-end resort hotel experience.