Heidi Lenz, Hawaii's Expert Holistic Esthetician and one of Hi-Spa's newest members wrote an amazing article last week about how holistic methods and Ayurveda can help steer your skin to the real health and beauty without injections or surgeries. Now she's back again to expand on the amazing word "Ayurveda" and how it fits in to beauty and wellness.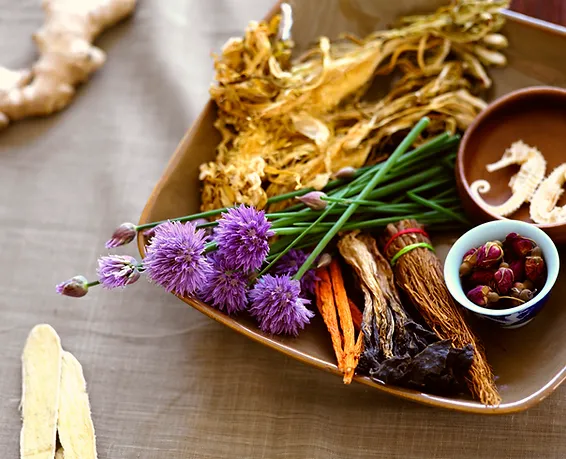 The Ayurvedic traditional views of holistic healing fit very well into the modern models of holism. Total health of the individual encompasses the physical, emotional and spiritual. Ayurveda is known as a "science of healing" and has been practiced for over 5,000 years in India. All Ayurvedic treatments focus on the causes of imbalance rather than the outward manifestation.
In Ayurveda there are three subtle energies which are known as Pitta, Vata and Kapha, commonly referred to as doshas. Kapha is responsible for all forms of matter, Vata is responsible for the force and direction that they move, and Pitta is for transformation. All life forms have these qualities and Ayurveda's purpose is to bring these energies into harmony and balance.
Physical health, self-care, as well as inner qualities contribute to Ayurvedic beauty. As Maya Taware put it in Diet and Beauty (Japan Publishing), "the three parts of beauty are like a scale-one side holds the alankaras, or external ingredients, while the other holds the gunas or internal ingredients. The act of balancing is the third aspect, or rasa…..This is magic, and beauty in its fullness." In order to bring out one's true beauty you will have to discover your own prakruti, which is your essential constitution – this is the blend of subtle energies that make up "you." It consists of your body type and temperament.
An initial consultation will help you discover your prakruti and this will guide you on how to take care of yourself and bring forth your own unique, natural beauty.
Heidi has 35 years of experience in the health field, and can draw upon a well-balanced and full spectrum of modalities that encompass a wide range of natural treatments. She is dedicated to providing her clients with safe, innovative, natural and modern treatments and products, as well as a firm believer in self-care. Sacred Journey Healing Therapies is located at Ka'ala Healing Arts Building on Oahu. Call/text 808 954-1032 for information.