If essential oils are your jam, every room in your house is scented, and you believe in the real power of aromatherapy, than this workshop is for YOU. Way too much fun, information, and life-changing goodness is waiting for you in the land of healing aromas (aka Kona, Hawaii), so if this is something that spells your fancy, read below on the highlights of this amazing Aromatherapy Boot Camp you didn't know you needed.

Excerpt from: https://achs.edu/course/2018-kona-aromatherapy-workshop-current-issues-aromatherapy
"This four-day, five-night aromatherapy boot camp is designed for professional aromatherapists, aromatherapy students, and aromatherapy enthusiasts!
You'll receive expert instruction from American College of HealthCare Sciences (ACHS) Founding President and Aromatherapy Registration Council Chairperson Dorene Petersen and ACHS Aromatherapy Program Chair Amanda Lattin.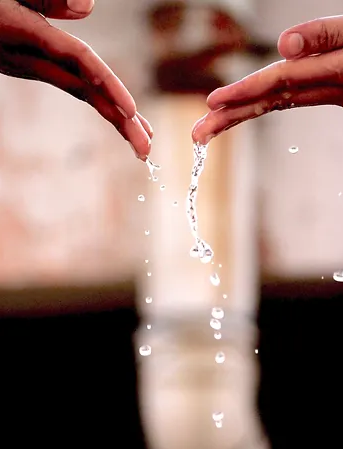 In this hands-on aromatherapy boot camp, you will:
Catch up on all the latest issues in aromatherapy
Learn the ins and outs of blending essential oils for therapeutic purposes
Discover the keys to conducting effective aromatherapy client sessions
Experience sustainable Sandalwood production and plant a sandalwood tree
Immerse yourself in the rich local culture including attending a traditional luau, enjoying an historical walking tour in downtown Kailua-Kona, and exploring the island's energy vortexes1
Enjoy 1-year online access to the ACHS essential oil monographs authored by ACHS Founding President Dorene Petersen
Have the opportunity to earn 100 hours of aromatherapy continuing education2
Students can also join participate in optional side trips including a one-day field trip exploring the energy vortexes around Kona, attending a traditional luau, and an historical walking tour (additional fees apply)."
An amazing educational experience, a dive into the land and culture of Kona, and loads of fun with like-minded individuals…what else could you want? Click here to sign up today.
– Hi-Spa Board